Undergraduate / Postgraduate Programmes
| | | |
| --- | --- | --- |
| Head of department | Prof. Suresh R. Sharda | |
About Department
General department is very significant for engineering education since it is the place where students learn vivid courses of first year related to Basic Engineering, Sciences and Humanities, that shapes the pathway for advance Engineering courses. The focus of General department is to provide a smooth platform for newcomer student with an objective to nurture the basic knowledge base. The department is comprised of highly motivated, qualified and experienced faculties who make consistent and strenuous efforts for the students to improve their learning, research and development processes. The department is involved in a number of activities like conducting seminars, workshops and guest lectures by eminent people of other universities and R and D organizations. The Department is actively involved in the development of students' personality, communication and soft skills so as to make them compete in the global world.
Also visit: https://sites.google.com/gecg28.ac.in/gecg-general-department/home
Basic Electrical Engineering Lab
A lab with knowledge of basic electrical concepts with subtitles like DC theorems, AC circuit operation, basic protections with safety aspects, some electrical machines etc... It is firmly believed that this course will help students to overcome their initial apprehensions and initiate a life-long affair with electrical applications. It also presents a clear and concise exposition of the principles and applications of electrical field.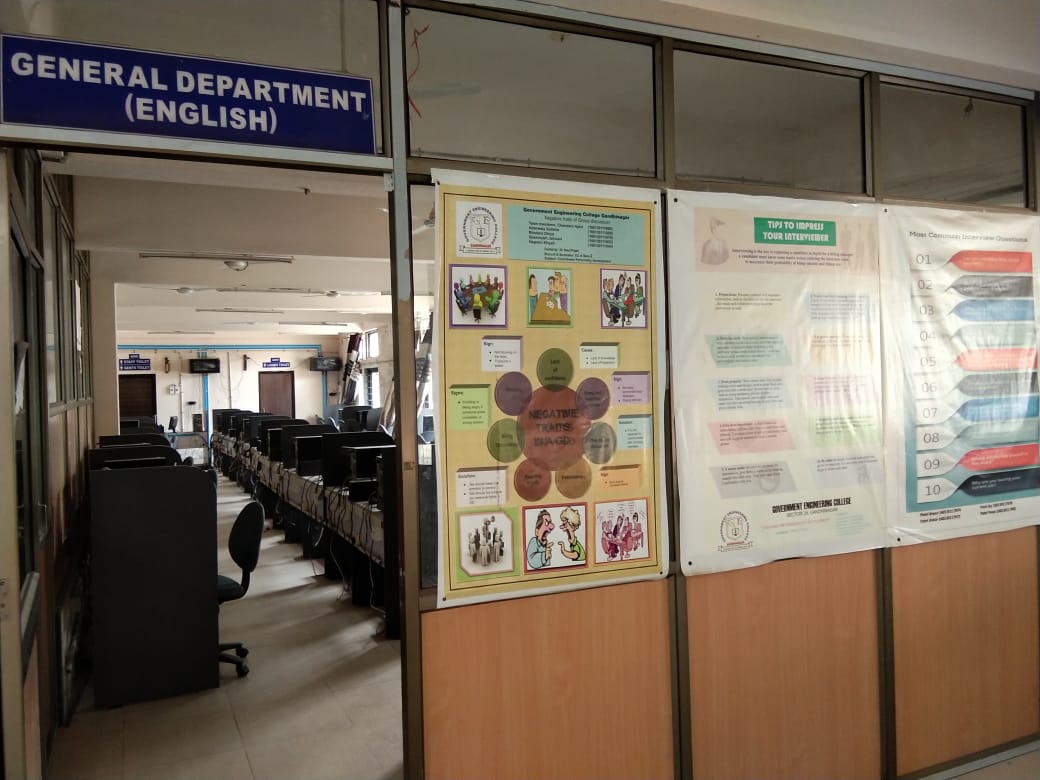 Digital English Language Lab
Language Lab aims to build up a stage for the general advancement of the students alongside their correspondence skills. GEC, Gandhinagar has well maintained modern Language lab for language learning. DELL is a combination of technology and communication. They learn not only how to end up distinctly a specialist additionally figure out how to end up distinctly an entire hearted human being. They are moving from being to getting to be and in this way, we give somewhat light of a lamp through the exercises we do.
Electrical Workshop Lab
Electrical Workshop is intended to impart skills to plan and carry out different electrical wiring schemes. It is essential for the practicing engineers to identify the basic practices and safety measures in electrical wiring and use of few electronics concepts. Students of 1st year develop active models in this laboratory and also test them for improvement of their confidence level.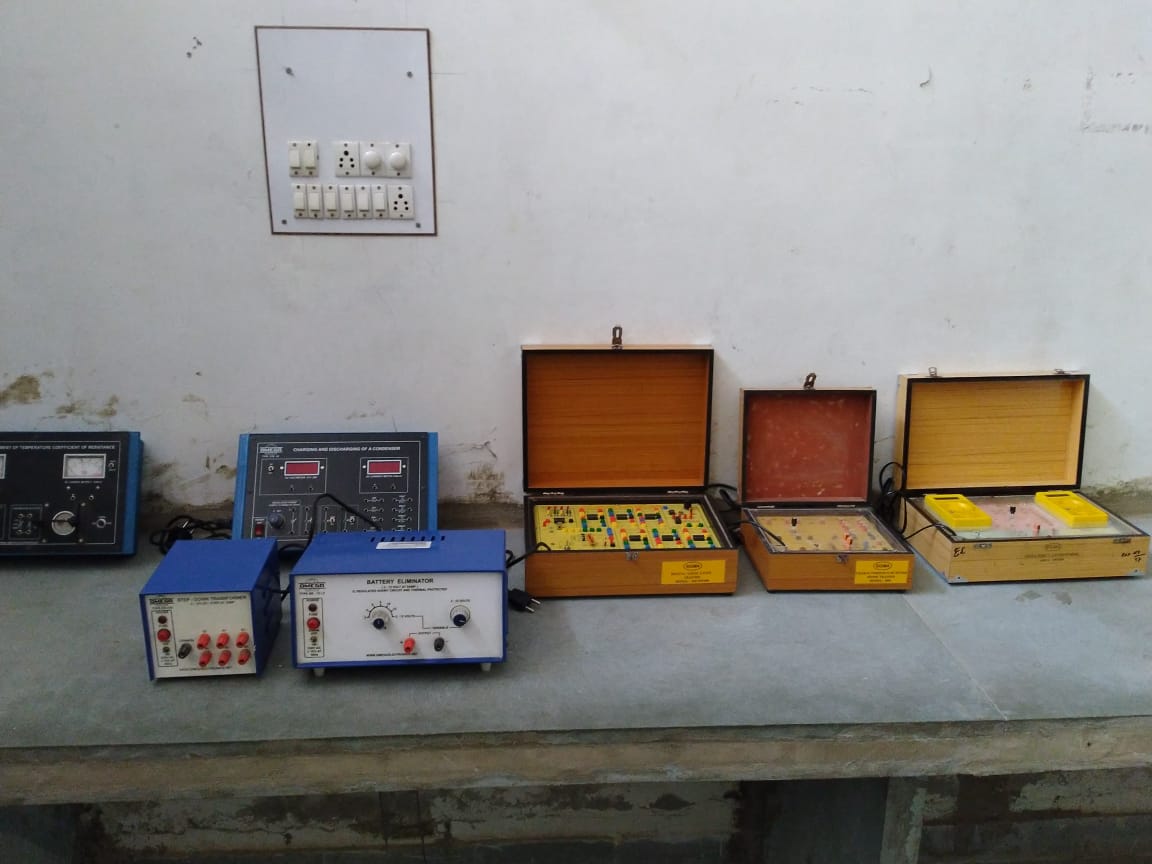 Physics lab
A Physics lab adds a student in establishing the relevance of the theory. Lab equipped with practical kits as per GTU syllabus and also having e-facility to perform practical through virtual lab. Physics laboratory helps a student in improvising their approach towards the subject.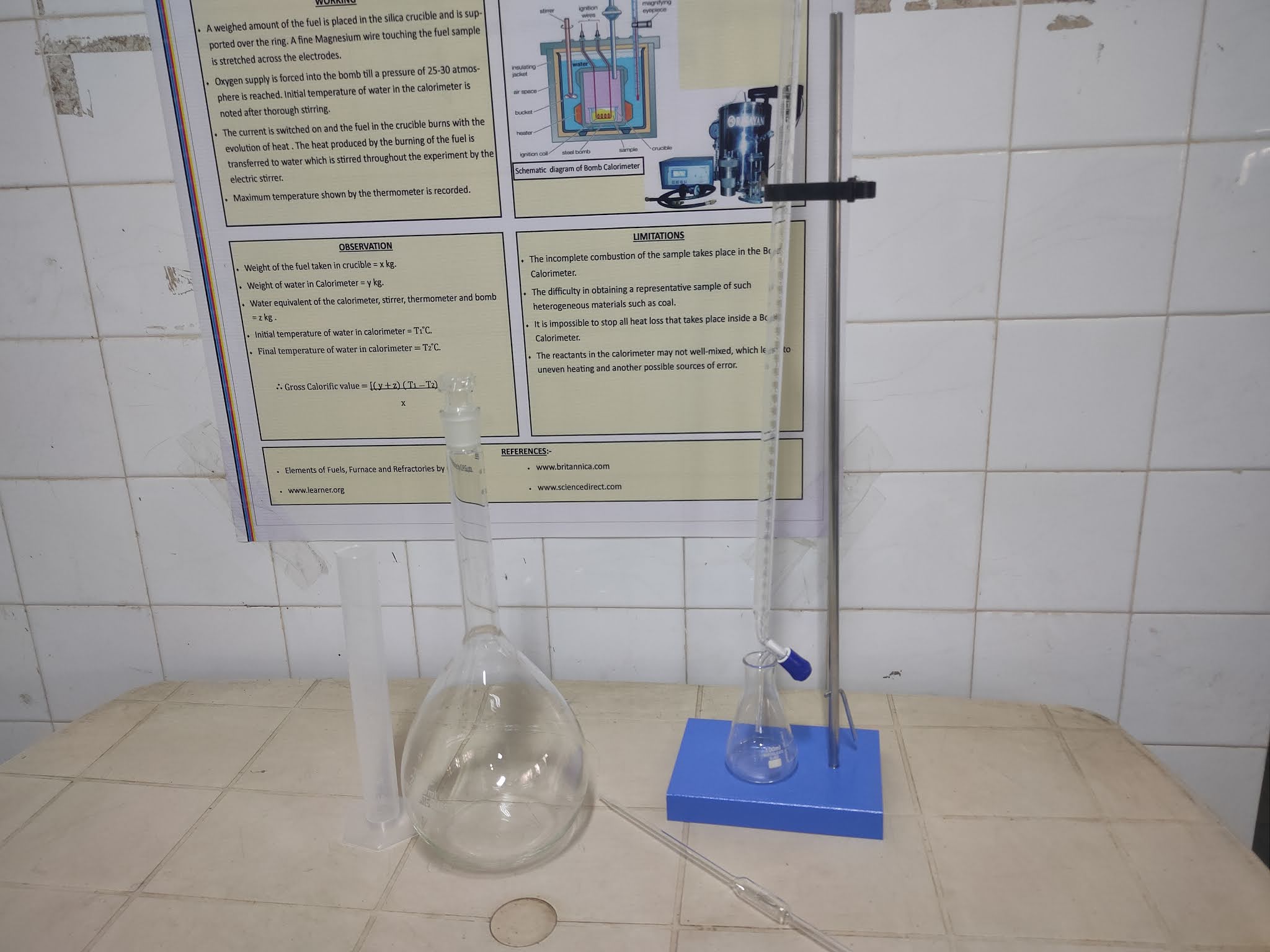 Chemistry Lab
Chemistry is a subject of learning by doing. Chemistry lab generates interest in learning, enhances skills to handle glassware and equipment and help in retention of knowledge by observing the practicality of concepts. The chemistry laboratory offers lab course for engineering chemistry to first semester of Metallurgical Engineering. It deals with volumetric analysis, gravimetric analysis and chemical characterization of substances as mentioned in the syllabus.