Instrumentation & Control Engineering
Undergraduate / Postgraduate Programmes
Program
Bachelor of Instrumentation & Control Engineering
Head of department
Dr. Narendra Arora
Year of starting
2004
Level
UG
Intake
120
About Department
The Department of Instrumentation and Control Engineering offers B.E. programme at the Under Graduate level since year 2004. Instrumentation engineers apply engineering principles to design, enhance, test and maintain machines and equipment, with the aim of making them easier for human operators to use.A wide range of opportunities are available in both commercial and industrial sectors covering processing, manufacturing, energy supply, mining, electronics, communications, IT, computer systems , defense-related industries, etc. The department with its state of the art laboratories comprising of all equipments needed for Process Instrumentation, Control System Design, Embedded System Design, Data Acquisition System and Industrial Communication, Advanced Process Control etc. along with young and dynamic faculty involved in providing quality education. We aim at producing talented instrumentation and control specialists who cater to the needs of the industries. Quality teaching, with overall personality development of the students, is the motto of the department.
Vision
To impart quality education in Instrumentation and Control engineering through innovation to meet technological challenges of industries and society with environmental consideration.
Mission
[1] To impart knowledge about present trends in the field of Instrumentation and Control engineering.
[2] To train competent Instrumentation and Control engineers who can design, operate process instrumentation and also manufacturing an automation systems in industries.
[3] To encourage students to work on innovative research projects related to Instrumentation and Control engineering considering environmental aspect.
Program Educational Objectives (PEOs)
PEO-I To operate and maintain industrial Instrumentation and Control system.
PEO-II To design Industrial Instrumentation and Control system by innovative approach.
PEO-III To inculcate professional and ethical attitude, effective communication skills, multidisciplinary approach and an ability to relate Engineering issues in social and environmental context.
PEO-IV To acquire the ability for life-long learning needed for a successful Professional career.
Program Specific Outcomes (PSO)
PSO1: Design and develop solutions for process control and automation industries and able to pursue career in research, industry, higher studies and adapt to changing technology.
PSO2: Able to understand professional and ethical responsibility with effective communication skills and life-long learning.
Process Control Laboratory
Lab is equipped with process control trainers which helps to perform control of different variables like pressure, flow, level and temperature using different classical control strategies.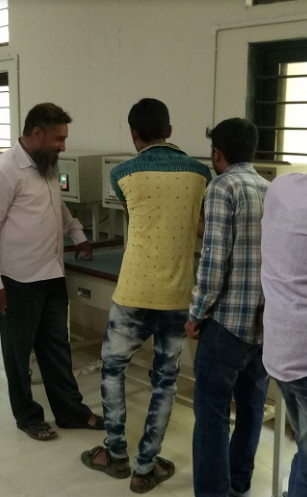 Power Electronics Laboratory
Lab is equipped with electronics workbench and power electronics trainer which helps in performing characteristics of different electronics and power electronics devices. It also helps in developing and testing of different electronics applications like filter circuits, drives etc..
PLC Laboratory
Department has 06 PLC Trainer kits. Useful in subjects related to automation and project. Specifications: Siemens S7 1200 PLC, Discrete and Analog inputs & outputs, Input & Output devices on trainer to perform various experiments. Educational license software (Siemens) for programming PLC.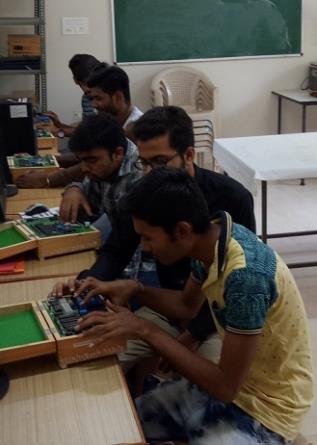 Microcontroller Laboratory
Lab is equipped with Microprocessor and Controller kits and Data acquisition kits which helps students in implementation of different control strategies and logic for automation applications.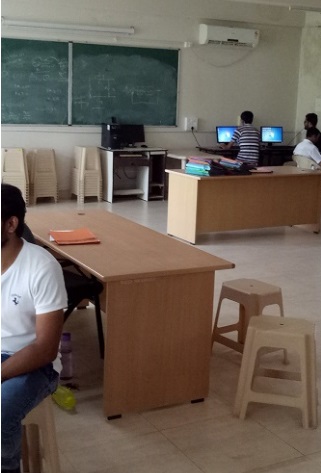 Computer Laboratory
Lab is equipped with 22 computer systems and various simulation software, which helps students for simulation of various control strategies and electronics circuits.
Measurement Laboratory
Lab is equipped with measurement kits with temperature sensors, light sensors, LVDT, stain gauge, ultrasonic transmitter and receiver. Speed measurement also can be performed on same kit. It has strength of different signal conditioning circuits for final measurement of different parameters.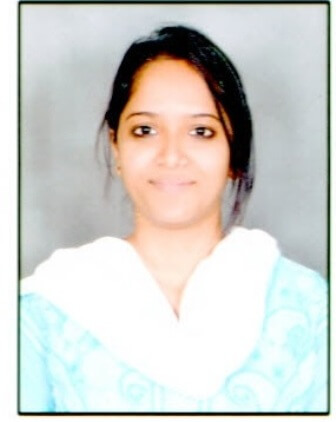 N. J. Makwana
Lab Assistant