portfolio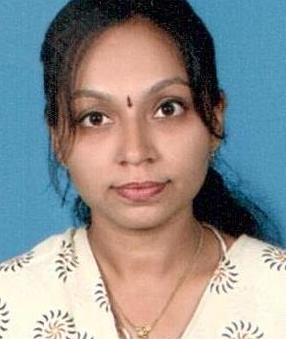 Dr. Dr Daksha M Diwan
Assistant Professor
CONTACT
---
CABIN:
Block 3 ,cabin 3013
EMAIL:
dm_diwan@gecg28.ac.in
AREA OF INTEREST
---
Number Theory Applied Mathematics Graph Theory Discrete Mathematics
COURSE TAUGHT
---
Mathematics-1 Mathematics-2 Mathematics-3 Mathematics-4 Vector Calculus And Linear Algebra Calculus Discrete Mathematics Probability And Statistics Ntsm Numerical And Statistical Methods
SKILL AND KNOWLEDGE
---
Hard Working
Dedicated To Work.
RESEARCH INTEREST
---
EDUCATION
QUALIFICATION
---
Phd
03-08-2012 - 19-12-2015
Veer Narmad South Gujarat University
B.Ed
15-07-2001 - 23-04-2002
V T Choksi Sarvajanik College Of Education,surat
MSc
01-04-1999 - 28-07-2001
Veer Narmad South Gujarat University
BSc
01-06-1996 - 14-06-1999
Sir P. T. Sarvajanik College Of Science,surat
WORK EXPERIENCE
---
Total : 18 years
Assistant Professor
24-05-2011
Government Engineering College,gandhinagar
Assistant Professor
02-08-2004 - 23-05-2011
Mahatma Gandhi Institute Of Technical Education And Research Center, Navsari
PORTFOLIO
---
Scholarship
I am working as a convener of Scholarship at college level
Women's Development Cell
I am working as a Convener of Women's Development Cell at College level.
Attendance
I am working as a team member in daily attendance portfolio at college level.
First Year Cordination For Ce B Division
Cordination for CE B Division

| # | Title | Publication Date | Author | Conference/Journal | Details |
| --- | --- | --- | --- | --- | --- |
| 1 | Extended Binet Formula For The Class Of Generalized Lucas Sequences" | 2021 | Dr Daksha M Diwan | Journal-"mathematics Today | "Mathematics Today " Volume 37 Issue 1 (June 2021), 21-28 ISSN 0976-3228, ISSN 0976-3228. |
| 2 | Explicate And Recursive Formulae For The Class Of Generalized Fibonacci Number | 2016 | Dr Daksha M Diwan | International Journal Of Advance Research In Engineering , Science &management | ISSN-2394-1766 |
| 3 | Extended Binet's Formula For The Class Of Generalized Fibonacci Sequences(205-210) | 2015 | Dr Daksha M Diwan | Vnsgu Journal Of Science And Technology | ISSN/ ISBN No. 0975-5446 |
| 4 | Some Interesting Properties And Extended Binet Formula For The Generalized Lucas Sequance | 2015 | Dr Daksha M Diwan | International Journal Of Innovative Research In Science, Engineering And Technology | ISSN-2319-8753 |
| 5 | Extended Binet's Formula For The Class Of Generalized Fibonacci Sequences (104-108) | 2014 | Dr Daksha M Diwan | 19th Annual Cum 4th International Conference Of Gwalior Academy Of Mathematical Sciences(october3-6,2014) | ISSN/ ISBN No:978-81-928100-5-8 |
| 6 | Explicit And Recursive Formulae For The Class Of Generalized Fibonacci Sequence(109-113) | 2014 | Dr Daksha M Diwan | 19th Annual Cum 4th International Conference Of Gwalior Academy Of Mathematical Sciences(october3-6,2014) | ISSN/ ISBN No:978-81-928100-5-8 |
| # | Title | Date From | Date To | Duration | Organizer |
| --- | --- | --- | --- | --- | --- |
| 1 | Fdp On "teaching Without Teaching" | 21-10-2021 | 21-10-2021 | 1 Day | GTU and IPDC. |
| 2 | "soft Skill" | 26-07-2021 | 15-10-2021 | 12 Week | NPTEL-MOOC |
| 3 | Udayam (unlimited Digital Advanced Yearlong Academic Method Of Learning) E-content Development Course | 28-07-2020 | 18-08-2020 | 3 Weeks | jointly organised by Knowledge Consortium of Gujarat, Ahmedabad and HRDC, Gujarat University. |
| 4 | Comprehensions Online Intellectual Property Rights(ipr) | 06-07-2020 | 14-10-2020 | 10 Weeks | Gujarat student Start up and innovation hub(i-hub) |
| 5 | Application Of Bhartiya Ganit Shastra In Mathematics (basic And Advance) | 27-01-2020 | 01-02-2020 | 05/01 | Gujarat Technological University, Ahmedabad |
| 6 | Mathematical Methods And Its Applications | 27-01-2020 | 17-04-2020 | 2month(s),21 Day(s) | NPTEL-MOOCTRAINING |
| 7 | Probability & Statistical Methods For Engineering | 28-05-2018 | 01-06-2018 | 05/01 | LDCE, Ahmedabad |
| 8 | Instructional School For Teachers On ''advance Linear Algebra'' | 10-07-2017 | 22-07-2017 | 13 Days | IIT GANDHINAGAR |
| 9 | Introduction To Boundary Element Method | 09-01-2017 | 13-01-2017 | 5 Day(s) | L.D.COLLEGE OF ENGINEERING, AHMEDABAD |
| 10 | Induction Phase-ii | 01-08-2016 | 12-08-2016 | 12 Days | NITTR,Extension centre,RCT,Ahmedabad |
| 11 | Multimedia Development(corel Draw & Photoshop) | 20-06-2016 | 24-06-2016 | 5 Day(s) | NITTR,Extension centre,RCT,Ahmedabad |
| 12 | Mathematical Tools And Techniques For Engineering Research | 30-05-2016 | 03-06-2016 | 5 Day(s) | GEC-Gandhinagar |
| 13 | E-content Development | 01-01-2016 | 07-01-2016 | 5 Day(s) | GEC-Gandhinagar |
| 14 | Computational Heat And Mass Transfer | 14-12-2015 | 18-12-2015 | 5 Day(s) | Department of Applied Mathematics and Humanities,SVNIT, Surat |
| 15 | Induction Phase-ii | 18-05-2015 | 29-05-2015 | 12 Days | Government Engineering College, Gandhinagar, Sector-28 |
| 16 | Induction Phase-i | 23-06-2014 | 04-07-2014 | 12 Day(s) | NITTR,Extension centre,RCT,Ahmedabad |
| 17 | Computational Flow And Transport: Modeling, Simulation And Algorithms | 24-03-2014 | 28-03-2014 | 5 Day(s) | Department of Applied Mathematics and Humanities,SVNIT, Surat |
| 18 | Karmayogi Residential Training For Quality Improvement Program In Technical Education | 06-12-2013 | 09-12-2013 | 3 Days | Swaminarayan Dham, Gandhinager |
| 19 | Pedagogy Sessions In Calculus | 24-03-2012 | 29-03-2012 | 5 Day(s) | GTU and L.D.Engineering College,Ahmedabad. |
| 20 | Computational Models, Tools &techniques In Bioinformatics | 21-11-2011 | 25-11-2011 | 5 Day(s) | Department of Applied Mathematics and Humanities,,Sardar Vallabhbhai National Institute of Technology, Surat |