portfolio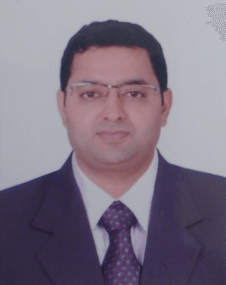 Prof. Vijaykumar Natvarlal Modi
Assistant Professor
CONTACT
---
CABIN:
Block: 03 , Cabin: 3037
EMAIL:
vnmodi@gecg28.ac.in
AREA OF INTEREST
---
COURSE TAUGHT
---
Bme Wsmp Egd Engineering Economics Management
SKILL AND KNOWLEDGE
---
Teaching Drafting Sotware
RESEARCH INTEREST
---
Friction Stir Welding Advanced Manufacturing
EDUCATION
QUALIFICATION
---
ME/MTech
08-01-2007 - 17-10-2008
U. V. Patel College Of Engineering, Mahesana
WORK EXPERIENCE
---
Total : 10 years
Assitant Professor
04-05-2011
Government Enginnering College, Sector-28, Gandhinagar
PORTFOLIO
---
Area Of Interest
Advanced Manufacturing
CAM
CIM

First Year Co Ordinator For Ec A Student Related Services
All services for First Year EC A students including mentor, facilitator, guide, supporter etc.

First Year Co Ordination Committee Member
First Year related all activities including time table, induction, orientation, exam etc.

Inter Disciplinary Subject/common Subject And Institiute Overload Committee Memebr
Activities related to common subject load distribution and overload.

| # | Title | Publication Date | Author | Conference/Journal | Details |
| --- | --- | --- | --- | --- | --- |
| 1 | Surface Roughness Prediction In Cnc Turning Using Artificial Neural Network | 2010 | Mr. V. N. Modi1, Prof. J. P. Patel, Prof. D. M. Patel | International Conference On " Advances In Mechanical Engineering -2010" Sardar Vallabhai National Institute Of Technology, Surat | Neuaral Network model was prepared for surface roughness prediction in turning operation. |
| 2 | Effect Analysis Of Nose Radius On Surface Roughness In Cnc Turning Of En8 | 2009 | Mr. V. N. Modi*, Mr. Jatin V. Panchal, Mr. Ankit K. Modi, Mr. Rutvij A. Manek | International Conference On " Advances In Mechanical Engineering -2009" Sardar Vallabhai National Institute Of Technology, Surat | Turning experiment with different nose radius was analysed. |
| 3 | Experimental Analysis Of Machine Parameter's Effect On Surface Roughness In Cnc Turning Of En8 | 2008 | Mr. V. N. Modi1, Prof. J. P. Patel, Prof. D. M. Patel | International Conference On " Advances In Mechanical Engineering-2008" Sardar Vallabhai National Institute Of Technology, Surat | Turning experiment work carried and analysed. |
| # | Title | Date From | Date To | Duration | Organizer |
| --- | --- | --- | --- | --- | --- |
| 1 | Udayam (unlimited Digital Advanced Yearlong Academic Method Of Learning) E-content Development Course | 28-07-2020 | 18-08-2020 | 2 Week | Knowledge Consortium of Gujarat |
| 2 | Comprehensive Online Intellectual Property Rights | 06-07-2020 | 14-09-2020 | 12 Week | i-Hub |
| 3 | Welding Processes | 01-01-2020 | 30-04-2020 | 12 Week | NPTEL MOOC |
| 4 | Material Processing And Characterization | 04-11-2019 | 07-11-2019 | 1 Week | Government Engineering College, Sector-28, Gandhinagar |
| 5 | Industrial Based Ndt Training & Practices | 08-07-2019 | 12-07-2019 | 1 Week | Industrial Based NDT Training & Practices. |
| 6 | Welding Metallurgy | 01-07-2019 | 30-10-2019 | 12 Week | NPTEL MOOC |
| 7 | Enhancing Vocational Entrepreneurship Skills | 04-06-2018 | 08-06-2018 | 1 Week | NITTTR Ext. Centre, Ahmedabad |